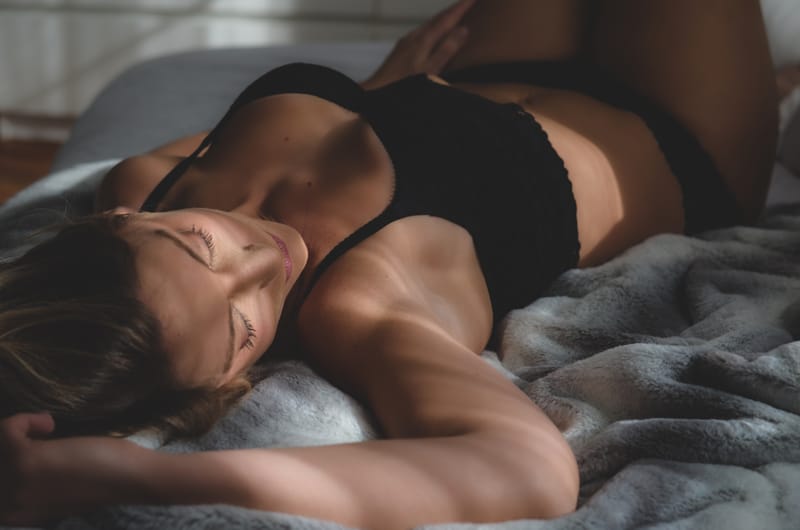 Congratulations! You've taken the first step and booked a boudoir session with me. Start thinking about what makes you feel not only confident and beautiful but comfortable!
Five Days Before Your Shoot…
If you wax, do so a few days before your shoot to avoid any bumpiness or redness.
Make sure your eyebrows are nicely shaped and groomed.
If you're planning to visit the salon for a haircut or color, give yourself a few days to make sure you are happy with it.
Be sure to get a salon manicure and pedicure for a flawless finish.
Stay out of the sun – while a base tan will be nice in photos, red, blotchy skin will not.
Drink plenty of water for luminous skin.
Lower your salt intake and avoid alcohol if you're worried about retaining water.
Try on your outfits and lingerie to make sure they fit properly; remove all tags and labels. Steam or iron your ensembles and hang them properly so they keep their shape.
The Day Before Your Shoot…
Bathe, shave and moisturize.
Double-check everything is properly packed and ready for the shoot: heels, jewelry, accessories, props.
Allow yourself plenty of time to get to the location without stressing. Check weather and traffic reports to ensure you have allotted enough time for unexpected delays.
The Day of Your Shoot…
Use clear deodorant.
Moisturize!
Wear loose-fitting clothing to your session to avoid red marks on your skin (no jeans, tight socks or tight clothing, for instance).
Eat something light but filling before you leave the house.
Take a deep breath and RELAX! We're going to have a BLAST!
There is plenty of street parking or you can park in my driveway. Look for the "Boudoir by Donna" sign on the door. When you arrive I'll take you up to your dressing room so you can start getting ready. You will find a selection of fruits, chocolate and other beverages.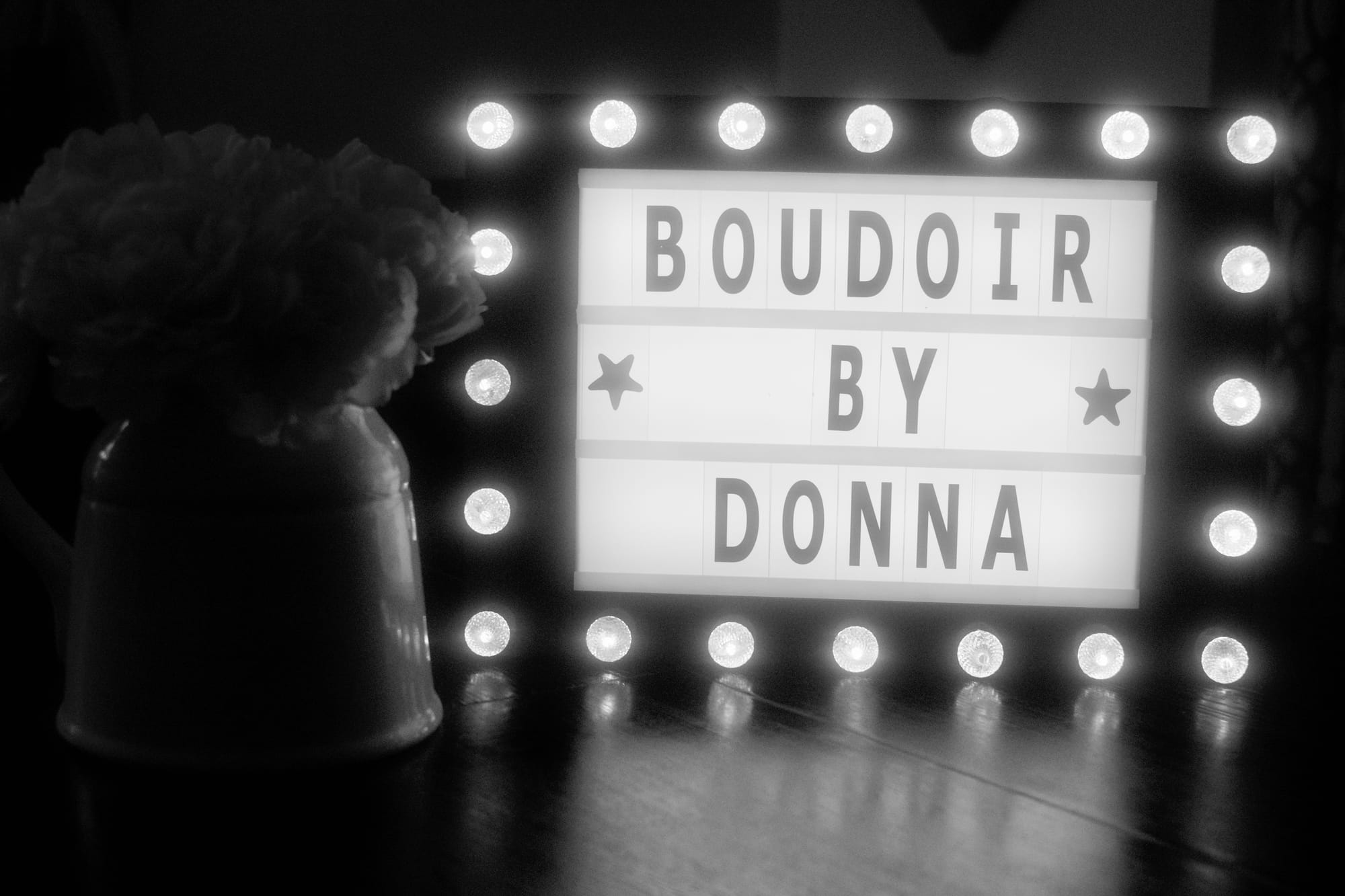 Not sure what to wear? Here are some outfit ideas...
A corset- this is essential if you want to enhance curves or minimize your tummy
An oversized sweater or cardigan
A slouchy sweatshirt
Tank top and boy shorts
Matching bra and panty set (www.adoreme.com has beautiful ones and they ship quickly!)
A corset or teddy (www.yandy.com has a huge selection and they ship quickly!)
Thigh highs
Thongs
Heels
Statement jewelry that you love
Nightshirt
Mans button up shirt
Satin slip
Jeans
I have a large selection of textured throw blankets and sheets we can use.
Nervous about posing? I will coach you during the shoot but feel do a google search or pinterest search for "boudoir poses"!
If you purchased an experience with a makeup artist, please arrive with a clean face and clean hair.
Please be punctual; I want to make sure we have the necessary time to make your session unforgettable!
I'm looking forward to our session!
-Donna
xx