I'm ALWAYS scouring the internet for beautiful lingerie- so my friends don't have to. I like to take the guess work out of the "what the hell do I wear?" dilemma! I was on the hunt today for pieces that take attention away from "trouble areas". Let's take a look at what I discovered!
Curvynbeautiful
This site has some gorgeous items that I haven't seen anywhere else which is always a plus! A large number of online boutiques buy their merchandise from the same manufacturers so it's refreshing to find unearthed lacy treasures! Click the images to view the items on the sites.
1. I LOVE this lacy little crop top- and it's in RED! I'm not a huge fan of my upper arms so this would hide those "wobbly bits" perfectly! I also love the panties because they provide adequate coverage but still stay under the belly button- this way I get to keep my "tiger stripes" under wraps!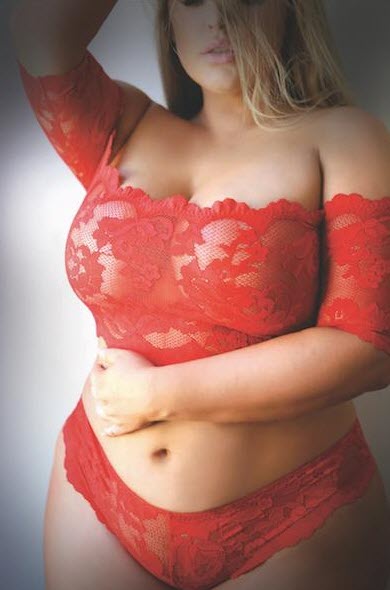 2. Oh how do I love this? Let me count the ways!! This foxy little number instantly provides smoothing around the belly while softly gliding over the hips and bum (but not covering too much- can't have that!). AND IT HAS GARTER STRAPS! Hot diggity damn- I'm in love!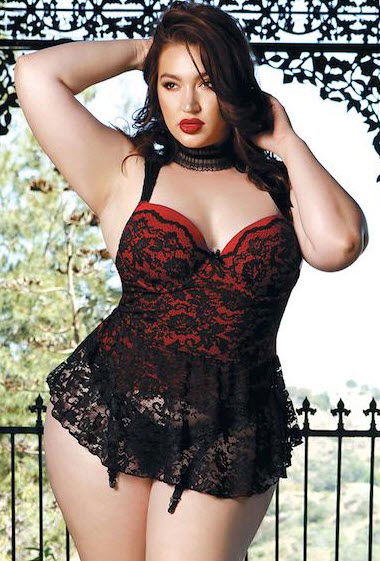 3. Can we chat for a minute about why I love this romper? If you're just dipping your toe into the "boudoir pool", you might not be feeling super confident about your lady parts. This little number screams "SULTRY" while still covering slightly less loved lumps and bumps. The plunging neckline is totally gorgeous and paired with matte red lips? FIAH!! (okay, that was FIRE for those who don't share my shameless enthusiasm!)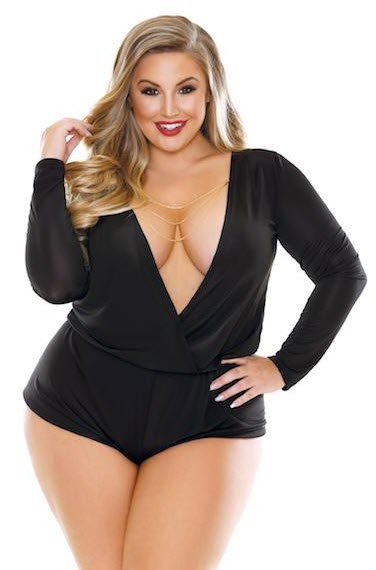 Hips and Curves
Hips and Curves reminds me of a Volvo; safe, trusted and consistent. Their pieces are beautifully well-made and built to last but they don't have a TON of variety (compared to some of the other curvy girl sites I've found). They do, however, have some gorgeous stuff that I can't WAIT to photograph.
The things I could do with this robe..... There is something so incredibly seductive about the female form barely covered in lace. Whether you have the cheek of your bum peeking out or the subtle curve of your bust, this is one of those pieces that make you feel "innocently" sexy.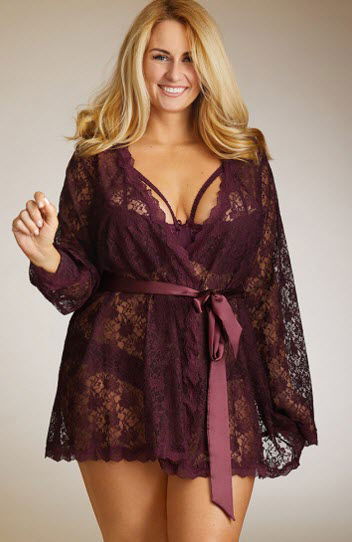 These gorgeous thick-band stay-up stockings are not only beautiful but practical; especially for a photo shoot! Those of us in the "thick thighs save lives" tribe know the struggle of wearing thigh highs that roll down and it's not cute nor is it comfortable. On another note, I also recommend Kixies for the same reason.
Why do I love corsets so much? Because the are a cheap alternative to plastic surgery! I should elaborate though; I love zippered ones the most! If you've ever struggled to get into one, you you understand; fastening tiny little clasps while trying to suck in, look past your boobs AND not break a sweat is a STRUGGLE! If you choose a zippered one, simply make adjustments to the back ribbon before you put it on and all you have to do is suck in and zip!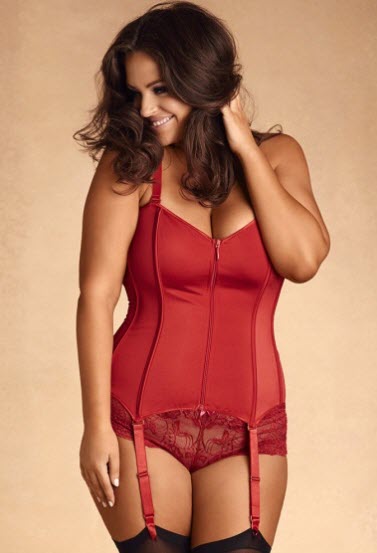 I'm totally digging the vintage vibe of this robe; the lacy top and sheer bottom ooze "sexy pin-up"! The styling versatility is off the charts! The robe could be worn with heels or without, with a beautiful sparkly choker, or a long, boob-enhancing necklace.
Spicy Lingerie
Spicy Lingerie is always a great "go-to" for lacy underpinnings! They have a massive selection, cater to all sizes and have "budget friendly" prices!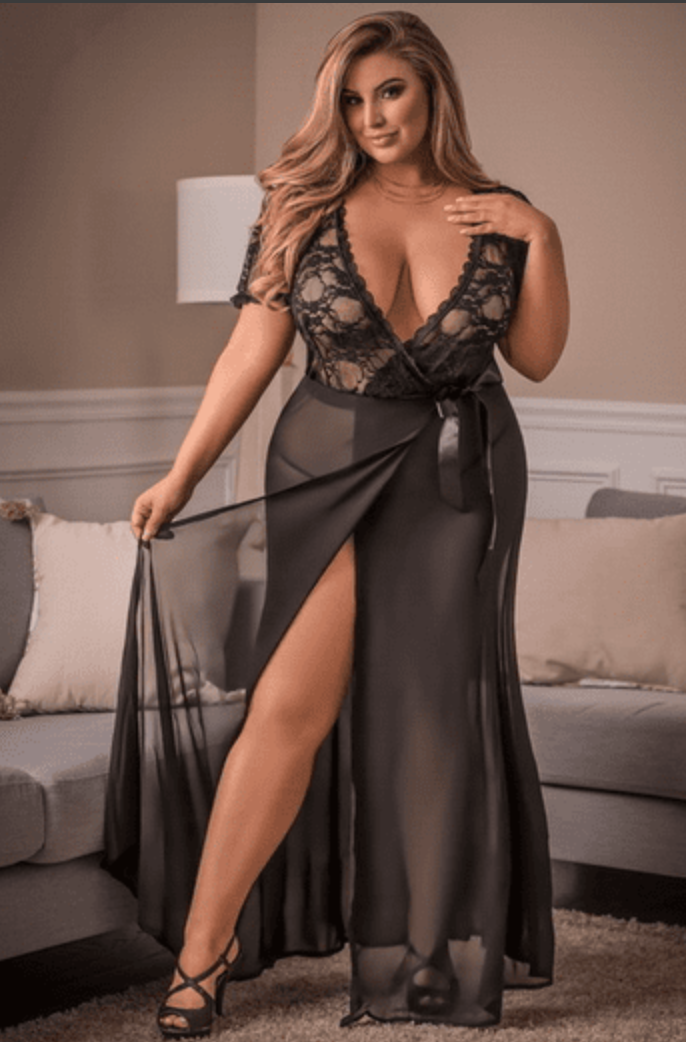 They don't call this sexy little number "Earth Angel" for nothing! (okay so that's kind of cheesy but I digress!) Hoping to look lovely in white? This delightfully demure bustier delightfully glides over your tummy while enhancing your bust. Paired with seductive thigh highs? Knockout!!!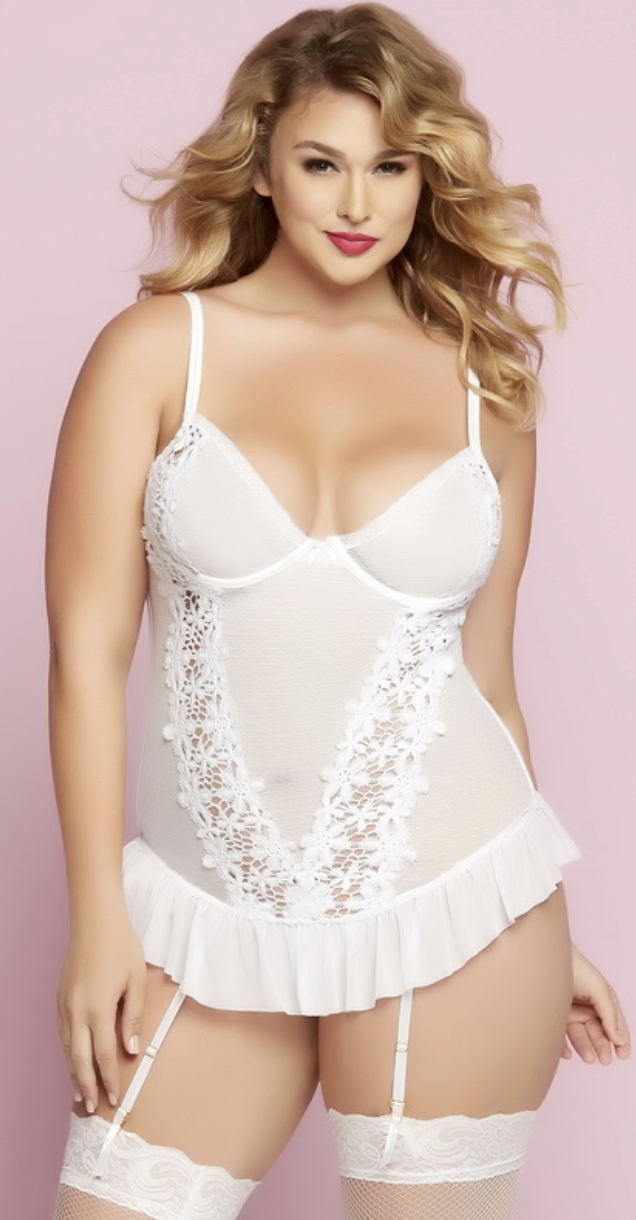 I hope this helps to provide a little inspiration for your next shoot! Regardless of what you choose to wear, confidence and a smile will be your best features and I can't wait for us to work together!
Donna
-xx